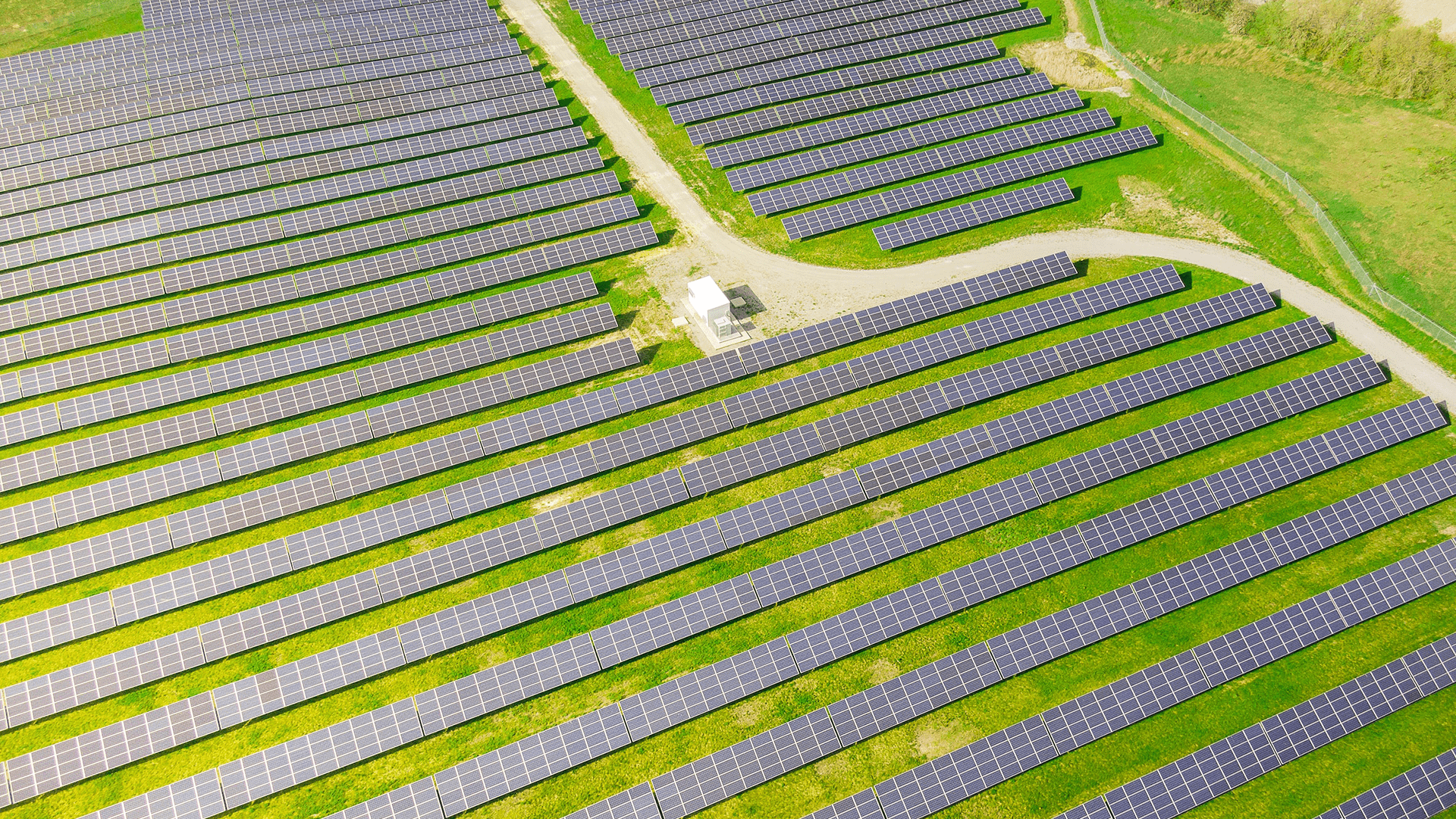 BioPower Executes Multiple Agreements, Including a Joint Venture for a 45 Year $660B Renewable Energy Initiative
Aventura, Florida, May 12, 2023 (GLOBE NEWSWIRE) — BioPower Operations Corporation (OTC Pink: BOPO) d/b/a as HYFI Corp. (together with its subsidiaries, "BioPower/HYFI"), today announced the execution of multiple agreements, including the formation of a joint venture with POWGEX ENERGY called "POWGEX-HYFI" to build, own and operate renewable electricity generating facilities for the next 45 years. BioPower/HYFI will own up to 19.99% of the joint venture in exchange for various deliverables, including providing structured finance for green infrastructure and our OEM relationships. BioPower/HYFI has put together a consortium of banks, investment banks and institutions approved to provide structured project finance for the build out of as much as 300 gigawatts (GW) of utility scale and rooftop solar electricity, onshore and offshore wind, true green hydrogen production and atmospheric water generation. The projects are confirmed to be guaranteed by Power Purchase Agreements from established key off-takers. In the first year it is contemplated that installations will begin in the fourth quarter for approximately 1 (GW) of power at a cost of approximately $2.25 Billion per GW, and subsequent years will target up to 6 GW of installed capacity, per year, with the help of world class OEM's and leaders in the renewable energy industry such as large co-developers and EPC's. BioPower/HYFI will arrange the structured finance for these renewable energy facilities and will also receive project development fees.
Subject to certain terms and conditions, including the amount of funds that BioPower/HYFI is able to arrange for investment in POWGEX, POWGEX will buy up to 15% of BioPower Common Stock for up to $50 Million, currently equal to 7,500,000 million shares at $6.67 per share. BioPower Operations Corporation will now appoint one of POWGEX's officers to its board of directors and another of POWGEX's officers one year from the date of the Joint Venture Agreement. BioPower/HYFI will appoint one director and POWGEX will appoint two directors to the POWGEX-HYFI Board of Directors.
Under the terms of the contracts, BioPower/HYFI will receive approximately $40 million in fees in year 1 and is projected to receive over $120 million in fees in year 2. In year 3 revenues are expected to scale up further, with the addition of revenues derived from PPA's for installations completed in year 2. Each installed GW is expected to generate no less than $150,000 per hour in revenue for the POWGEX-HYFI Joint Venture.
Subject to conditions, BioPower/HYFI owns 19.99% of POWGEX-HYFI and is expected to receive a minimum of 19.99% of the net income for 45 years.
Troy MacDonald, CEO of BioPower/HYFI stated, "POWGEX initially hired us as consultants to provide structured finance and OEM relationships for its sub-Saharan Africa electricity projects (see https://www.hyfi-corp.com/project-advisory/). We agreed to escalate to a joint venture relationship that would provide a stronger relationship and we intend to take advantage of the significant short and long-term value this immediately brings to our shareholders and continue to build out our structured finance division as we seek acquisitions of broker dealers and other preferred partners to build our structured finance business. We have been inundated with project finance requests since announcing our structured finance division via a press release on March 23, 2023."
James Waithaka, Managing Director of POWGEX stated, "We found HyFi's vale proposition quite compelling, namely their ability to arrange billions in funding through a consortium of very well-established funders, their experience with multiple world class renewable OEM's and their CEO's experience gained through his association with HyFi sister renewable energy company, WPP Energy. HyFi's management team ability to secure top level project support from key partners for projects all around the world, including support for projects development in Africa, translated to a demonstration of immediate competency and synergy with POWGEX. We look forward to a long-term relationship with HyFi through the joint venture".
BioPower's/HYFI's sustainable project consultancy division reviews projects, makes recommendations on suitable funding partners for projects, addresses any missing elements which would disqualify a project from being financed, such as absent or unsatisfactory offtake agreements, and helps source and negotiate the missing elements for clients. Our management team's experience in the energy and environment sectors is the foundation behind this offer. On a consultancy basis, we can source and negotiate the contracts necessary for a project funding to be successful, such as:
Off-take agreements with BBB or higher rated entities, with a supporting proforma which demonstrates the ability to cover principal and interest repayment obligations; and
Government or B credit rating or above for co-signing of financing contracts.
We earn project development and consulting fees for putting together the elements necessary for a successful project including bringing OEM relationships for equipment and construction. These fees can be from 1-3% of the project costs and paid at drawdown.
About BioPower Operations Corporation/ HYFI Corp.
BioPower Operations Corporation (OTC Pink: BOPO) is focused on project funding solutions and consultancy services in the green energy, environmental and infrastructure market.
For more information please visit: www.hyfi-corp.com.
About POWGEX ENERGY
POWGEX is a leading provider of ground-breaking and highly innovative green energy solutions for environmental issues, and the development of renewable power and infrastructure projects.
The management of POWGEX has a wide body of highly relevant knowledge and has vast experience creating relationships with numerous stakeholders to construct utility-scale renewable energy projects including hydrogen, solar, wind, and a broad variety of other renewable energy solutions. Innovative methods for protecting the environment and greener forms of energy.
POWGEX Energy provides a variety of carbon offsetting solutions for a broad variety of industries, including commercial, industrial, transportation, mining, and manufacturing applications. These carbon offsetting solutions may be found in POWGEX Energy's portfolio of products.
POWGEX Energy offers comprehensive solutions for the stabilisation of the renewable energy grid. These systems may incorporate generation, storage, intelligent control, and smart metering.
For more information please visit: powgex.com
FORWARD-LOOKING STATEMENTS
This press release contains forward-looking statements that are subject to many risks and uncertainties. The forward-looking statements are not historical facts and constitute forward-looking statements, within the meaning of the Private Securities Litigation Reform Act of 1995. Reliance should not be placed on forward-looking statements because they involve known and unknown risks, uncertainties, and other factors, which may cause actual results, performance, or achievements to differ materially from those expressed or implied. The words "will," "contemplate," "believe," "expect," "intend," "may," "can," "could," "project" and similar expressions are intended to identify forward-looking statements, although not all forward-looking statements contain these identifying words. These forward-looking statements are not guarantees of the future as there are a number of meaningful factors that could cause the Company's actual results to vary materially from those indicated by such forward-looking statements. These statements are based on certain assumptions made based on experience, expected future developments and other factors the Company believes are appropriate in the circumstances. Factors which could cause actual results to differ from expectations, many of which are beyond the Company's control are discussed in the Company's filings with the Securities and Exchange Commission (the "Commission") including those identified under the section captioned "Risk Factors" in the Company's Registration Statement on Form S-1, filed with the Commission on December 7, 2022, and as updated in subsequent filings with the Commission. The Company disclaims any obligation to update the information contained in these forward-looking statements whether as a result of new information, future events or otherwise.
Media Contact
Troy MacDonald, CEO
+1-786-923-0272
Web: hyfi-corp.com
Copyright ©2023 HyFi-Corp
Copyright ©2023 HyFi-Corp
Copyright ©2023 HyFi-Corp